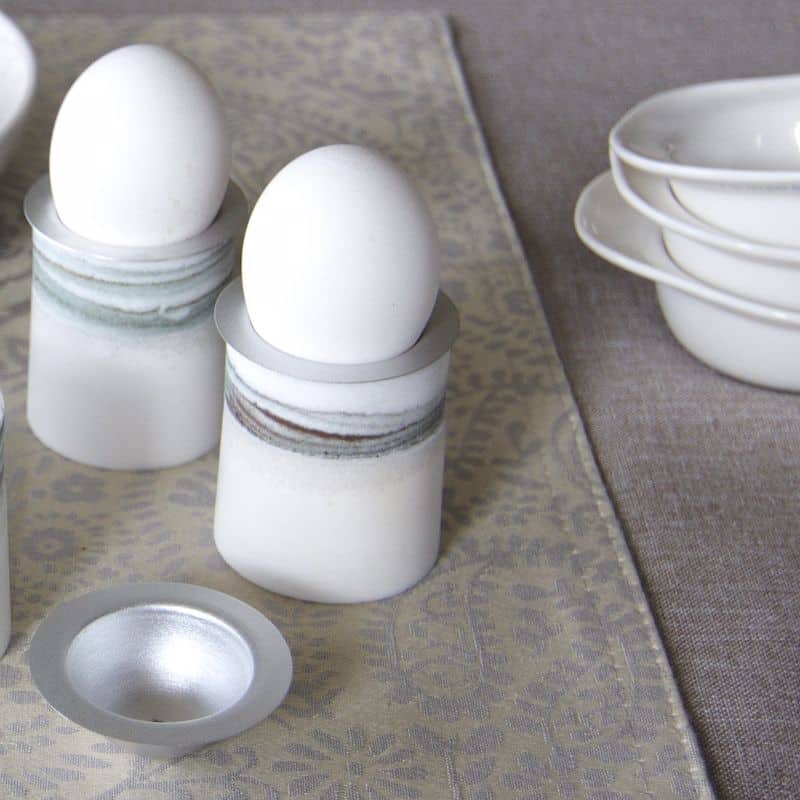 Eggs had a major role in Jewish and Christian spring celebrations
Spring has been celebrated in rites since ancient times.
In all societies the joy of the new life of nature has been celebrated by bringing fresh corps to their Gods and eating fresh ingredients from the fields.
When I thought about designing a special artefact for the spring I noticed that in both Jewish and Christian beliefs the EGG has a major role.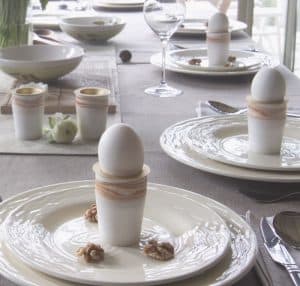 Eggs is the appetiser of the Passover meal
In Christianity, Easter( Aramic: פָּסחָא pascha) is the festival of spring and is linked to the Jewish Passover by much of its symbolism, as well as by its position in the calendar.
Easter is believed to be the time of the resurrction of Jesus from the dead and therefore the EGG symbolism is interpreted in conjunction to that belief.
I have decided to design these EGG HOLDER as it's a unifying symbol of new beginning and name it
LIV-LUV (Hebrew לִבְלוּב) meaning -the bursting buds in spring time.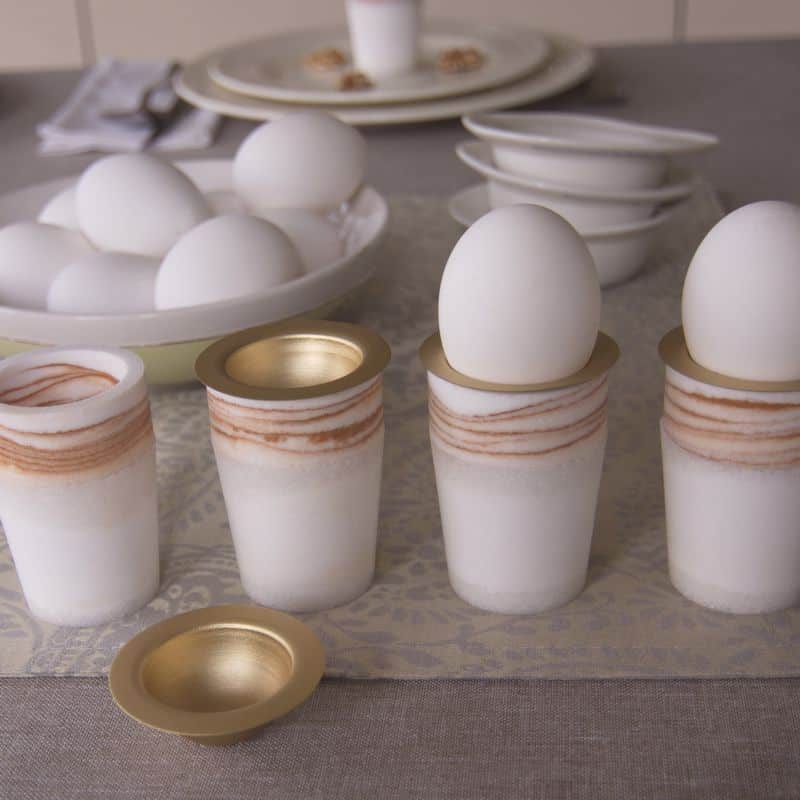 Saltware's egg holders are perfect to celebrate our joy at the renewal of life!!!